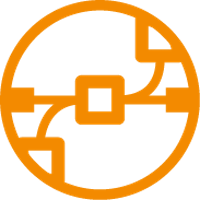 ds.tools, located in Quebec City, Quebec, Canada, was incorporated in 2015 with a single idea : provide simple, yet powerful, distributed simulation integration tools.
With over 20 years of experience in programming, M&S and distributed simulation-based projects, we consider ourselves HLA and DIS integration experts.
While most of our products are developed using C++, we work with a wide variety of programming languages such as Python, Fortran, C, Java, Dart, JavaScript, M (Matlab) and provided multiple applications with HLA/DIS integration.
Our goal is to offer simple-to-use, high-quality software, by removing the burden of having to learn the intrinsic details of HLA or DIS. All our software provides a wide array of features supporting most distributed simulation concepts.
We also provide companies with HLA/DIS integration services, using either a native approach or using coreDS™.
Our vision is : "Focus on what is important".
Our mission is to provide our clients and partners with high-quality, easy-to-use products that make them feel safe regarding their Distributed Simulation needs. We also relieve them from having to find and train staff since we can take on all their distributed simulation implementation and support.
All of our services are offered in both English and French.