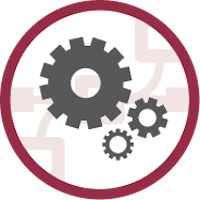 Whether for full blown HLA and/or DIS integration or a legacy simulator integration, we are here to help you!
We provide businesses worldwide with years of expertise in integrating software with HLA and/or DIS.
Either by using our coreDS™ product or the basic low-level HLA functions, we can provide you with a state-of-the-art custom integration for your software.
We have expertise working on Windows, Linux or MacOS X.
Integration can be done using a wide variety of programming languages to suit your needs.
Also, over the years, we came across a wide variety of old legacy systems. We have developed the expertise of turning these old software into HLA and/or DIS compliant components.
For sure, having the source code helps but we can do it WITHOUT THE SOURCE CODE.